At Dober Games, we believe fantasy sports can be better enjoyed in a simplified manner.
You don't have to worry about salary caps, or competing against other players.
There are multiple ways to win at Dober Games!
Our two most popular fantasy contests are Quick Play and Pick 'Em.
You can find the Pick 'Em contest instructions here and the Quick Play contest instructions below.
Here's how it works...
Watch the video below, or view the step-by-step instructions
Step 1 - Pick Your Sport
Step 2 - Pick Your Players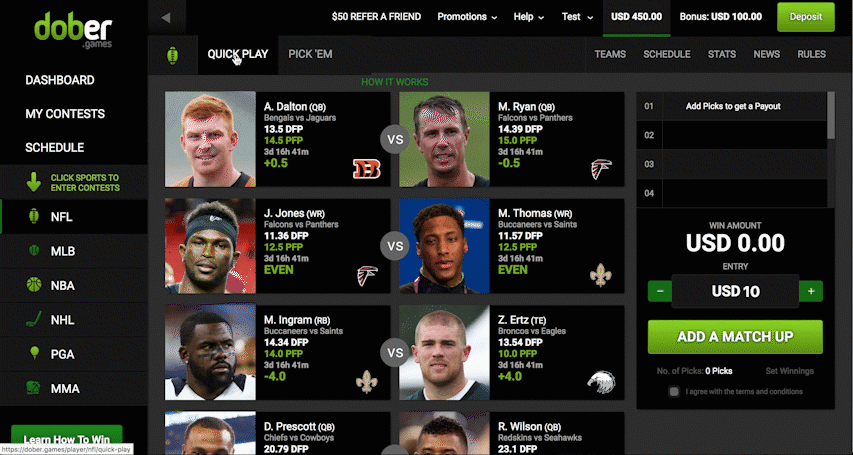 Step 3 - Pick Your Prize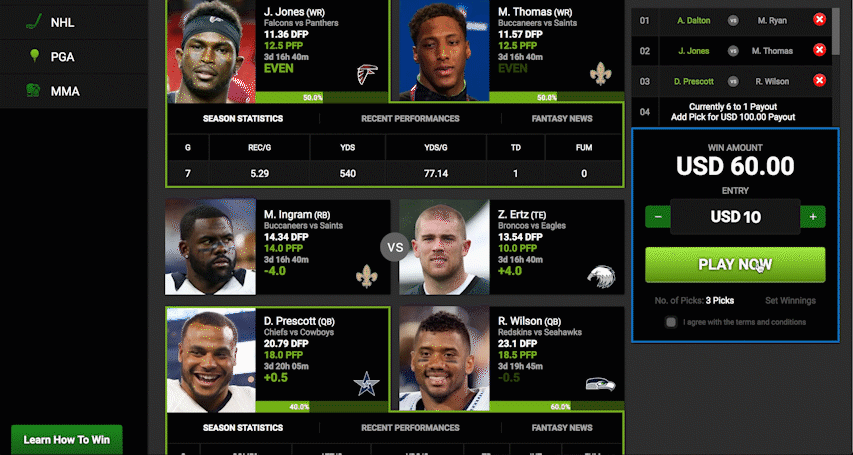 Click Here For More Detailed Instructions