Brent Burns
(D)
Sharks vs Predators
11.66 DFP
11.0 PFP
0d 07h 06m
+0.5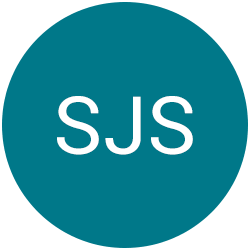 Positions Available
Center (CF), Left Wing (LW), Right Wing (RW), Left Defenseman (LD), Right Defenseman (RD), Goaltender (G)
Fantasy Points Scoring System
Skaters Scoring System
Goals Scored (G):+6 (per 1 goal) Assists (A):+4 (per 1 assist) Shots On Goal (SOG):+1 (per 1 shot on goal) Blocked Shots (BS):+1 (per 1 blocked shot) Takeaway (TKA):+1 (per 1 takeaway) Hits (HIT):+0.5 (per 1 hit) Plus/Minus Rating (+/-):+2 / -2 (per +1 or -1 each game)Shorthanded Goal Bonus (SHG):+2 (per 1 shorthanded goal)*Shorthanded Assist Bonus (SHA):+2 (per 1 shorthanded assist)*Hat Trick Bonus (HAT):+3 (per 1 hat trick)**
*Shorthanded is when the scoring team has fewer players on the ice because the opposing team is on a power play.
**Hat Trick Bonus is given out when a player scores at least three (3) goals in one game.
Goaltenders Scoring System
Wins (W):+5 (per 1 win) Saves (SV):+.4 (per 1 save) Goals Scored Against (GA):-2 (per 1 goal allowed) Complete Game Shutout (SO):+1 (per 1 shutout)
Goaltenders (G) will only receive points for goaltending stats they accrue, not offensive goals and assists.

The Complete Game Shutout Bonus (SO) is credited to goaltenders if they complete the entire game with zero (0) goals allowed in regulation and overtime. Shootout goals will not prevent a shutout. Goaltender must play the entire game to get credit for a shutout.
Additional Notes:
We use fractional fantasy point system.

We include negative point values.

Last scores are graded each day.

Next day lineups begin immediately after last game has begun.